The debate on the establishment of private universities in Sri Lanka has gained traction in recent times, mainly as a result of the exodus of students for foreign universities and colleges. It is no secret that the recent economic crisis has acted as a catalyst in this regard, with some parents fearing for their children's future if they remain here.
Parents are known to go to extreme lengths to fund their children going abroad for studies, from pawning their jewellery to selling the very house they live in. A university course in a Western country could cost as much as Rs.10 million a year, excluding lodging. The costs may be somewhat less in a country such as Belarus, but not by much. Unless a student gets a full scholarship, parents have to spend this much on lecture fees alone. Either way, lodging, food and travel expenses pile up and have to be borne by the student. Of course, these funds have to be remitted in US Dollars or equivalent convertible currency to the students, which further strains our dwindling foreign exchange reserves.
But if students go through the Education sections of this or any other Sunday newspaper, they will realise that there are plenty of Government and private educational institutions that can offer similar globally recognised courses and degrees at a fraction of the cost. Students sometimes get the option of completing the course in another country. Since gaining Permanent Residency in a country such as Canada, Australia and New Zealand seems to be the goal of most students, these Sri Lanka-based courses can also help qualify for overseas jobs and residency.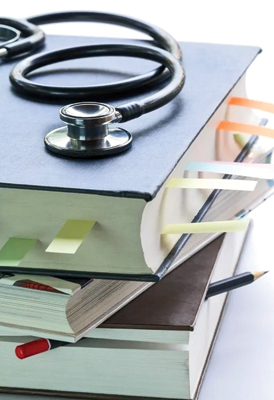 Saving foreign exchange is often cited as the cause célèbre of establishing more private universities and indeed it is. Just imagine the savings even if the country saves just US$ 1,000 per year per student, as thousands of Sri Lankan students already study in foreign universities, with more leaving every day. Even more than the financial aspect, local private universities will give the students the option of studying the desired subjects with the advantage of living with their families and acquaintances in a familiar environment. Studying outside the country is not only expensive but also carries an element of risk, at a time when racially motivated hate crime is rising in certain developed countries.
Multiple benefits
Quite apart from saving foreign exchange, private universities can actually help earn foreign exchange by enrolling foreign students. If Sri Lanka has world class private universities, just like Malaysia, Belarus and Australia has, students will be attracted to them especially from Africa and Asia, as food and lodging cost much less here.
Moreover, private universities are necessarily job-oriented, unlike some State universities which offer courses that have no relevance in the modern world. It is very difficult to get a job by following these courses – indeed, Sri Lanka is perhaps the only country in the world to have a so-called Unemployed Graduates Association. Private universities will also address the problem of students' English knowledge. In most State universities, English is derided as the "Kaduwa" (English). Once these graduates pass out, they have a hard time getting a job due to the lack of fluency in English.
Even with these caveats, gaining admission to a State University in Sri Lanka is not easy by any means. The Advanced Level examination is very competitive and out of about 100,000 who qualify for university admission, only around 30,000 actually enter the universities every year. It is thus a rare privilege. There should be more educational opportunities for the rest. This is another reason why we need private universities.
While private universities and educational institutions offering various courses have gained ground in Sri Lanka without much resistance, there is still a debate over the establishment of private medical universities. The first attempt in this direction was the North Colombo Medical College (NCMC) in Ragama, which was taken over by the Government and attached to the Kelaniya University after protests by the Government Medical Officers Association (GMOA) and State medical students. The second was SAITM (South Asian Institute of Technology and Medicine) established by Dr, Neville Fernando along with a state-of-the-art teaching hospital in Malabe.
A prudent move
That too suffered the same fate as the GMOA, certain political parties and medical students opposed it. However, with the flight of doctors in search of greener pastures and the limited intake of students to State medical colleges, the Government has now decided to establish at least three private medical colleges and several other private universities. The usual suspects are opposing this move again – but this time, the Government must be firm in its stance, without giving into their demands.
This must be established through an Act of Parliament, covered by a National Policy on Education that essentially allows and recognises private universities including private medical colleges. In fact, this is what several of our neighbouring countries have done.
For example, in Bangladesh, its Parliament passed the Private University Act of 1992. Now, there are nearly 100 approved private universities in Bangladesh. In India and Nepal too, legal protection is provided to private universities.
In any case, the private universities too should come under the purview of the University Grants Commission (UGC), so that there will be no shortcuts in the admission (for example, someone who has failed all three subjects in the AL should not be able to get into a private university) and teaching procedures. They cannot be treated as 'companies' as they provide an essential service. This is indeed the case in Bangladesh and India, where the respective UGCs hold sway over all educational institutions. In Pakistan, which has nearly 60 private universities, this role is played by the Higher Education Commission (HEC).
In-demand study courses
Private university education is important because they offer time-demanded study courses for aspiring students. They are far ahead of the State universities in terms of using modern technology in education. Their curricula are updated using modern Western methods and are revised regularly and promptly, while public universities often lag behind in this respect. Private universities give students the skills required by the job markets which sharpens their fighting edge in the employment market.
The main reason for some student organisations' agitation against the opening of private investments in university education is the incorrect perception that private universities would harm the present free education system in Sri Lanka.
If you look at other countries, this line of thinking is completely wrong. State and private universities complement each other. The competition will be among private universities themselves for the rankings and prestige. The final beneficiaries would be the students. Moreover, State universities will also strive to improve their World University Rankings.
Most private universities have student assistance schemes to provide financial assistance to eligible students who are experiencing financial hardships which adversely affect their education. They also have in-house counsellers for students who have personal problems. This could be essential for State universities too, which have recorded a number of student suicides recently. Also, private universities will be devoid of aberrations such as ragging, which itself has claimed many students' lives over the years.
Most private universities have a culture of close relationships between teachers and students, unlike state universities. Students are awarded marks for attendance, assignments, quiz, presentation, viva, projects and examination. And some tests are computer-based, which saves time for all concerned. These factors ensure frequent interactions between tutors and students, which has a positive impact on the learning process.
Private universities may not be the only path for salvation – the State itself has many vocational and other colleges which teach job-oriented subjects. But most parents and students do not know about these opportunities. A full-blown media campaign must be undertaken to address this vacuum.
Indeed, the other most important factor is to create more educational and career opportunities for those who leave higher education at both O/L and A/L stages. This can be a combination of vocational, technological and foreign language training, with an eye on overseas jobs.
The time has come to end the debate on private universities once and for all. The Government should take a brave decision to establish more private universities regardless of the pressure from trade unions and various parties with vested interests. The abolition of SAITM has cost the country dearly in terms of the number of doctors who would have qualified by now. Unfortunately, the very trade unions that campaigned for its abolition are now making a huge din over the shortage of doctors.
If private universities with established global connections and a reasonable fee structure are given the go-ahead, it will give a new lease of life to the thousands who are qualified to gain admission to State universities, but cannot due to intake limitations.
This will also save the millions of dollars spent every year by students who opt for overseas education. If at least 50 percent of them opt to stay here and study at private universities, it will be a massive relief for our fragile foreign exchange reserves. Education is a field that does not stand still. It evolves continuously and we have to keep abreast of those developments to give our next generation a better chance.