This week the Youth Observer reaches out to a model and aspiring actress, Vidhushi de Silva.
Vidhushi emerged the 1st runner-up at the Mrs. Earth 2023 competition and was honoured with the titles of Mrs Best Skin,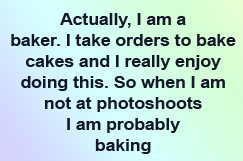 Mrs Popular and Mrs Photogenic.
She has acted in the teledrama 'Shadow' and was mostly recognized for her talent in modeling.
In conversation with Vidhushi here's what we found out:
Q: What is it like being a model in Sri Lanka?
A: I have been in the Sri Lankan modeling industry for three years and while it may have its quirks, I have enjoyed being part of it. There are certain things that could change but I am extremely grateful for the opportunities I have got so far and I appreciate everyone who has recognized my talent and supported me throughout.
Q: Did you always want to be in the modeling industry?
A: No, not really. But I always wanted to be a public personality and I was interested in acting as well, but modeling happened first for me so I was happy to go with it.
Q: Tell us about your modeling journey.
A: In fact I came into the field through a salon photoshoot. Thereafter when I was out there I was called in for more and more and then it went on and started getting recognized as a model.
Q: Who is your inspiration?
A: I am constantly inspired by models like Oshadhi and Tina Chenelle but while I like to let their work add colour to my persona, I like to do my own thing,have my own flair and have my own look.
Q: What do you enjoy besides modeling?
A: Actually, I am a baker. I take orders to bake cakes and I really enjoy doing this. So when I am not at photoshoots I am probably baking.
Q: What is a day in your life like?
A: My routine depends on my work load. On days I have photoshoots I am rather busy and I plan my day around it and if I have cake orders I schedule them so they won't clash with it as well. Today I had to get some stuff for a cake order and I had to go for a fit-on for a photoshoot I have coming up, so it was a rather relaxed day.
Q: Tell us about the Mrs Earth pageant?
A: It was a very good and exciting journey. Personally it was a wonderful opportunity for me. I learnt so much, was exposed to a great deal of talented individuals and overall had a great time. I am very grateful for the opportunity I got. I was the 1st runner-up and was also honoured with the titles – Best Skin, Most Popular and Photogenic. I am so thankful for everyone who supported me in this pageant.
Q: What are your big dreams?
A: I don't have specific big dreams, I just want to do my best as a model and also further pursue acting and maybe continue in pageants. I like to take one task at a time and provide my 100 percent to it.
Q: Are you interested in acting?
A: Yes, of course. Like I said I was always interested in acting but modeling just came first. I have taken part in a teledrama called 'Shadow' and I really enjoyed my role. This role really amplified my love for acting. I am continuing to go for auditions and if I get a role that resonates with me I will jump at the opportunity. I genuinely hope to do more acting in the future.
Q: What is the best advice you have gotten?
A: I don't have something that a specific person told me that has helped me with my life but simply an amalgamation of advice from many people; I have been told to be careful how I carry myself, know what I am doing when going ahead in this industry, because society does not have a very good persona about our industry, we have to be very careful that the work we do is genuine and good.
Q: What are you up to this year?
A: I have an acting project coming up and I am also hoping to do some commercials and more photoshoots.
Q: Could you give two tips for aspiring models?
A: First you have to identify your body type when you wear an item of clothing and learn how to dress to suit you. Secondly, when you are entering the modeling industry make sure you get the right guidance. Choose the right teacher, get the right information and do it properly, do not shoot your shot blindly.
Finally Vidushi thanked her husband and family for all the support they continue to give her, the National Director, Mrs Earth for Sri Lanka 2023 Charith Gunasekara and choreographer Rukmal Senanayake.